I generally only part with money for beer. But when I do buy men's fashion I make damn sure it's decent quality. Welcome to my review of ethical menswear available online. The good, the dishonest, and…
Recycled polypropylene rope sandals
Nomadic State of Mind, who I've written about previously, have a pretty interesting brand story. From the CEO living in a VW bus, to their products being made by a village in Nicaragua, it's difficult to present a balanced review of a product that I love so freaking much! These sandals are available from Nomadic State directly, and through Amazon here.
Nomadic sandals
Running up and down on tiled studio floors all day takes its toll on my feet, and I'm in constant search of comfortable shoes. They also have to be stylish, since I see clients all day, and preferably warm, since my studio can be freezing.
This pair of rope sandals from Nomadic State works perfectly since they don't divide the toes, so (judge me I don't care) I can wear socks with them in the winter. And they're certainly fabulous enough to pimp up my suit pants.
So far so good, and it doesn't hurt that they're produced with fair trade agreements, using durable upcycled materials and promote conscious consumerism. Check out Nomadic State of Mind's website for more info on these issues, and my judgemental synopsis here. All in all I LOVE these shoes! The warning on the tag is accurate: may include perma grin, happy feet, free thinking and overwhelming urges to wonder the planet.
I love these Five things
#1 – Possibly the most comfortable shoes I've ever worn. I got the sole-less variety, which seems to have molded themselves to my feet!
#2 – I get compliments from strangers, and there's no mood booster like a random hottie telling you you're fabulous! For real I've never worn these shoes anywhere without getting a compliment from someone out of the blue.
#3 – The packaging was simple and thrifty, which I really appreciate from a sustainably conscious brand. AND they still managed to include their individuality and relay their message. Do give their card a read, it'll make you lol.
#The rest – using recycled materials and not wasting anything is the most sustainable thing the industry can do right now (#4), and socially responsible manufacture is something we should all be supporting (#5).
I hate these Two things
#1 – The soles are a bit slippery on smooth surfaces, though Nomadic State does have options with rubber soles. It'll also be pretty easy to attach soles yourself – as if I'd ever actually have time to do something like that…
#2 – They smell really bad when they get wet. And I'm not talking about that slight aroma from your running shoes here, we're talking bio-hazard level! If there's a puddle in the road, just walk the other way! Though the shoes can be machine washed with your laundry, so you'll be safe the next day ;)
+3 Overall, I'm a fan of these
As I keep experiencing with ethical fashion, the costs are pretty high; these sandals set me back over R1000. Though much of that was import tax, and given the convenience of the shopping experience and the support of sustainable fashion, it doesn't seem all that exorbitant. You can grab them off Amazon here.
Although I wasn't initially sure these sandals would last, they've worn really well so far (about a year now) with no real signs of giving up any time soon.
Let me know what you think of these sandals in the comments. Having seen how glam they make me, do you think they're worth the price?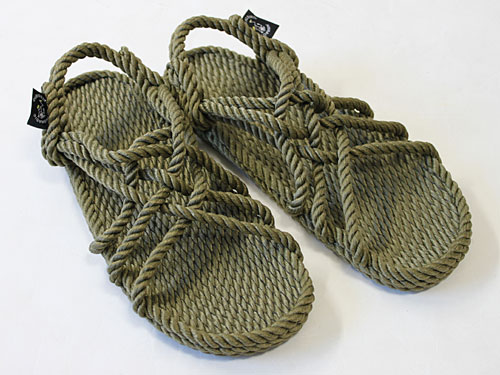 Available from from Amazon.
---
The Studio is at 625 Levinia Street, Garsfontein, and open every Thursday from 10am to 10pm. You can also subscribe to this blog by hitting the follow button, and join the monthly newsletter here for fashion scandal and awesome designs.